MSNBC was broadcasting from a mobile studio set up in the mall.
Hundreds of people got their pictures taken in front of the Capitol building. You can see the stage, huge flags, and 230,000 chairs in the background.
A flag hangs in a window in the northeast quadrant of D.C.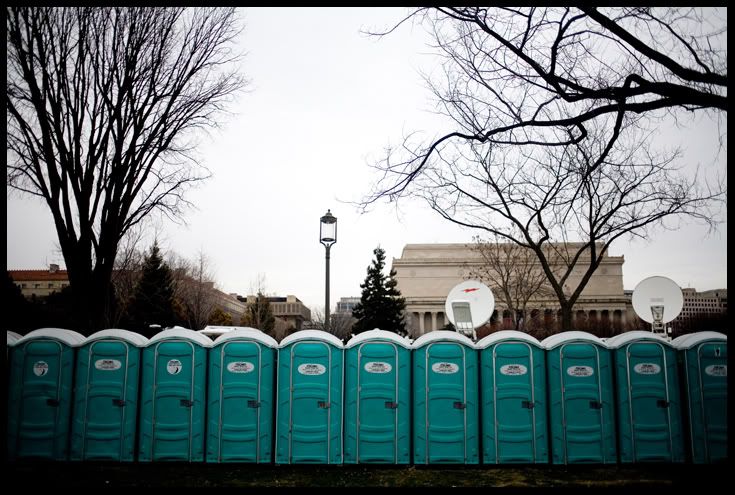 Here's hoping there are enough porta potties for the crowd.