Kristin and I managed to beat the line for our tickets this morning. Thousands of people waited outside of Cannon Hall and the other Congress buildings to get through security before meeting with their Congressperson.
The crews were still tying up loose ends this evening. I've overheard people saying they plan to be downtown at 4 o'clock in the morning.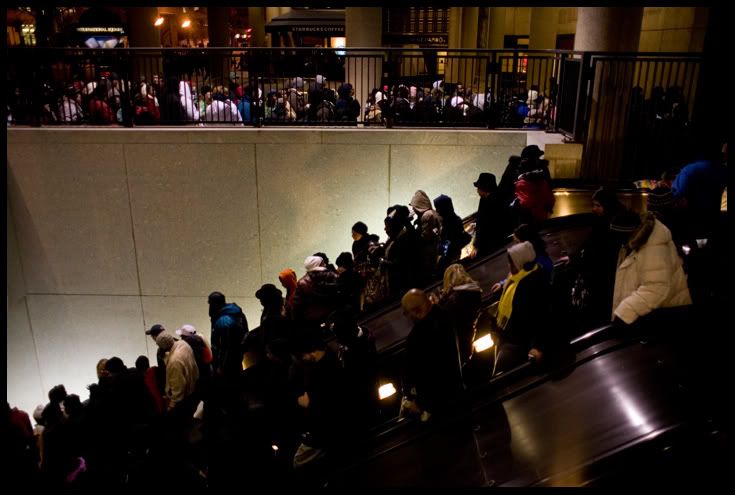 This is the line to the metro last night just after the concert/Obama's speech.